AWS PrivateLink connectivity with Momento Cache and Momento Topics
Momento presents a public endpoint that is secure by default when customers connect to Momento Cache and Momento Topics. This is great for apps not deployed into a private VPC. However, some customers may need to access Momento from a VPC endpoint to meet compliance requirements or cut down on bandwidth costs for network traffic. For these customers, Momento offers AWS PrivateLink connectivity to customers hosted in Amazon Web Services (AWS).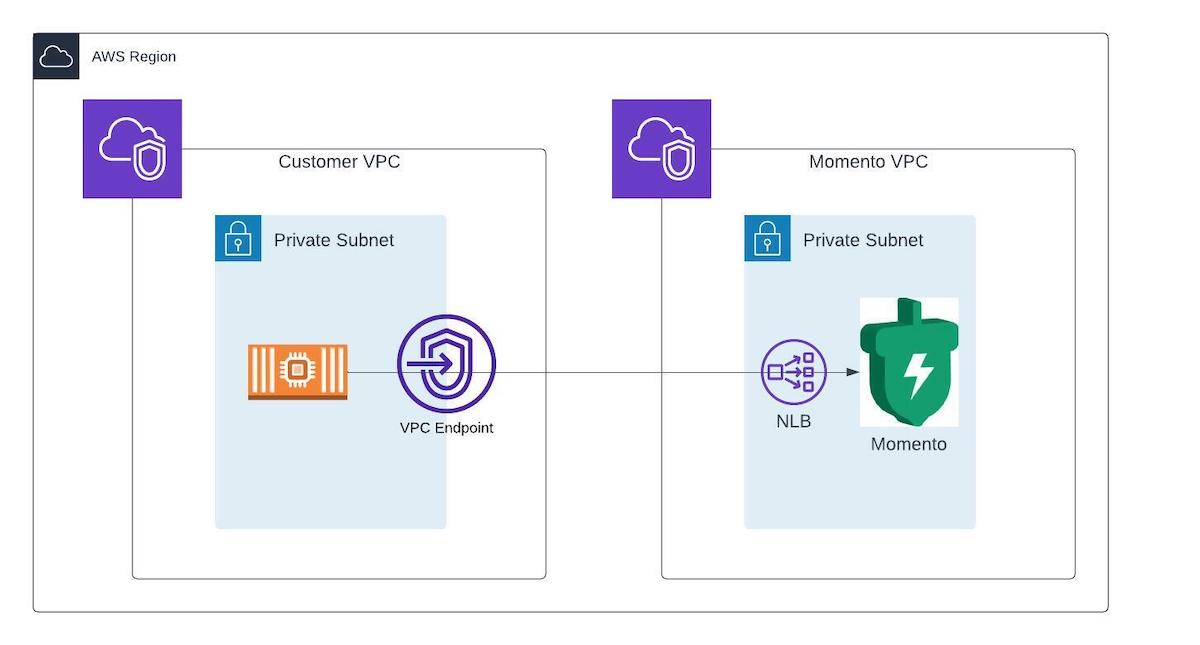 PrivateLink connectivity provides you with the ability to create an Amazon VPC endpoint to Momento's services. Once setup, all communications to and from Momento route over a private IP address space. There are two key benefits to this connectivity pattern for customers in need of this security feature:
You don't pay for NAT gateway instances to talk to Momento services
Increased security posture as no traffic goes over the public internet
If this feature is something you require, please contact Momento support.